Cargo
air
transportation
from
Moscow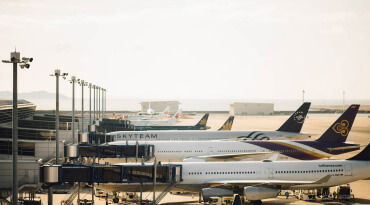 Thanks to extensive business connections, ProLine - Integrated Logistics System offers air cargo transportation services to a specific airport or door-to-door.
Our company cooperates with different airlines, which gives the advantage of choice in price.
We offer our clients: consolidated services in Turkey, in some countries of Europe and the Far East and in other parts of the world for air transportation, cargo delivery from airport to airport associated with air cargo transportation, from airport to door, charter (rent aircraft), international air transport, transport of dangerous goods, door to airport, door to door, transfer to door, including customs services, combined transport (sea + air, truck + air), air transport, consolidation.
The main feature, which should be mentioned separately, is the speed of cargo delivery. In terms of speed, neither rail nor sea delivery can match this type of transportation. In addition, air transport has a much greater chance of getting into particularly remote areas or areas where access to rail or sea transport is difficult, if not impossible at all.
There is a company that provides services that are unusual at first glance. Not many people know how to deliver cargo from Turkey to Russia and back very quickly. This is done by the ProLine organization, which does this with the help of air transport. The company can provide various services related to cargo transportation and logistics along the Moscow-Turkey-Moscow route, not only in the above mentioned way. It can also involve road, rail and even maritime transport.
Of course, the cost of delivering goods by air is significant. However, there are customers who are willing to pay for speed, relatively speaking. This shipment of goods can be carried out by representatives of the company from the door of the customer, so to speak, to the airport of the recipient. In other ways. Air transportation from Moscow is carried out by the organization's specialists for individuals and legal entities. The first of these must have such documents. This is a photocopy of your passport. Also documentation on the acquisition of cargo. If it is subject to various controls, then a special permit is also required. In the second variant, things are somewhat more complicated. To send goods, it is required to have a contractual agreement between the sender and the recipient. Also here we are talking about the availability of an accreditation record card and special certificates and permits. Carrying out air cargo transportation from Moscow to Turkey and back, all this is taken into account by the employees of the company in question. They will prepare the necessary documentation. They also accompany the cargo along the entire route. They insure it.
It should also be noted that air cargo transportation ensures high safety of the cargo. Many people know this. We are talking about airports as the safest places in different countries. Cargo delivery is carried out by air transportation at a high level, on the whole speaking. All this is controlled by a worldwide convention.
There are several types of freight data. At the same time, airlines are involved, so to speak, in an active way. The first type is the following. This is when delivery is carried out according to the method of including cargo in its combined batch. It happens differently. Such delivery is carried out by plane by charter flight. In this case, a special agreement is concluded between the customer and the company. Consolidated cargoes are also actively transported. This is the next of the species in question. Goods from different senders are delivered by one aircraft. In any case, flights from Moscow to Turkey and back are carried out very quickly. The company's customers should take advantage of these offers. From this you can get a lot of benefits as a result.